Common Point of Happy Moments
"Happy Kalkan Hotel"
The heated and semi-Olympic swimming pool, located on the slope terrace of the hotel, offers its guests a uniquely beautiful view of Kalamar Bay.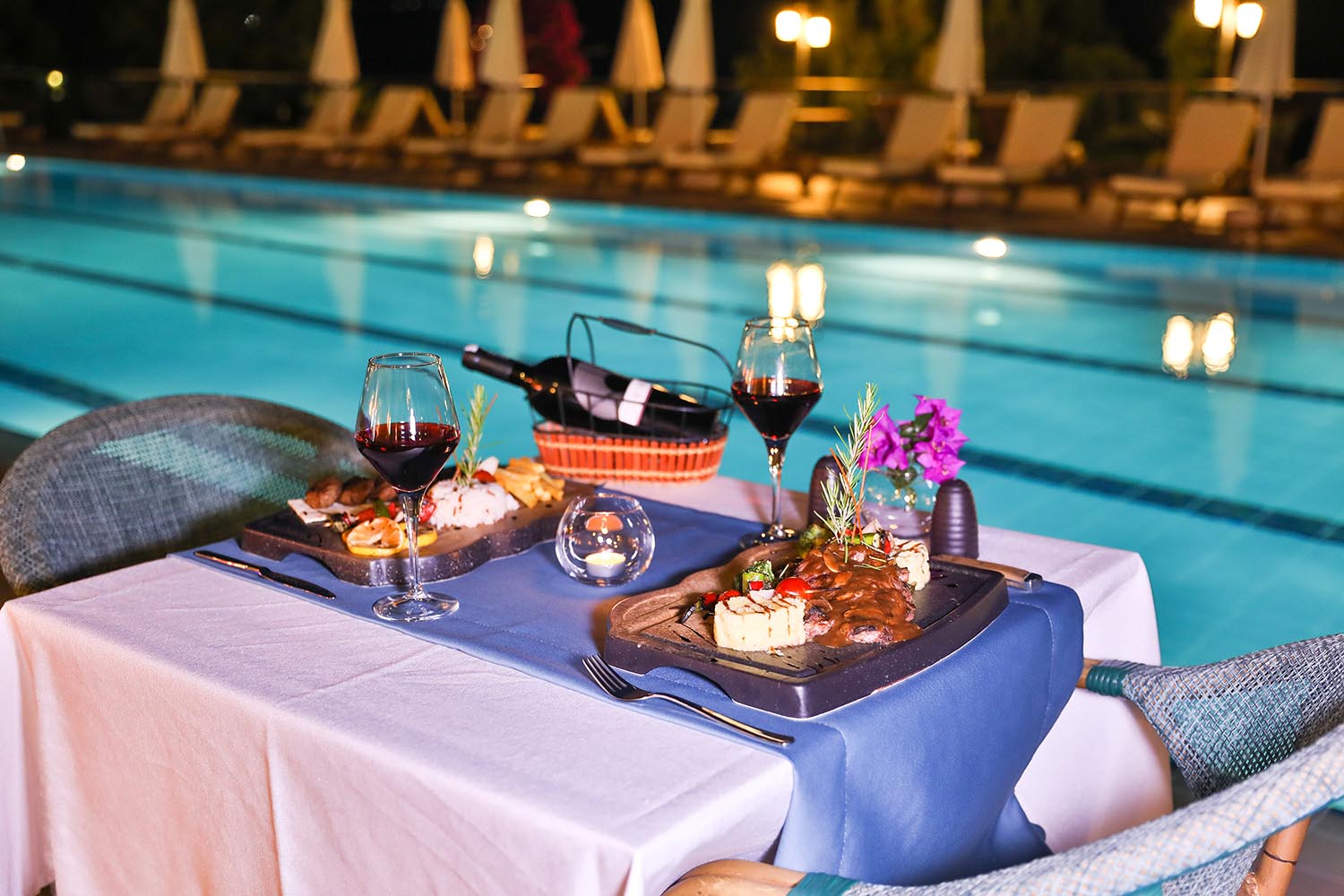 Breakfast and Dinner by the pool
In Happy Hotel Kalkan, as an extra to your view of Kalamar Bay, you will enjoy the peace of starting the day with breakfast at the poolside, while enjoying delicious meals at a romantic table by the pool for your dinner will make your holiday more special!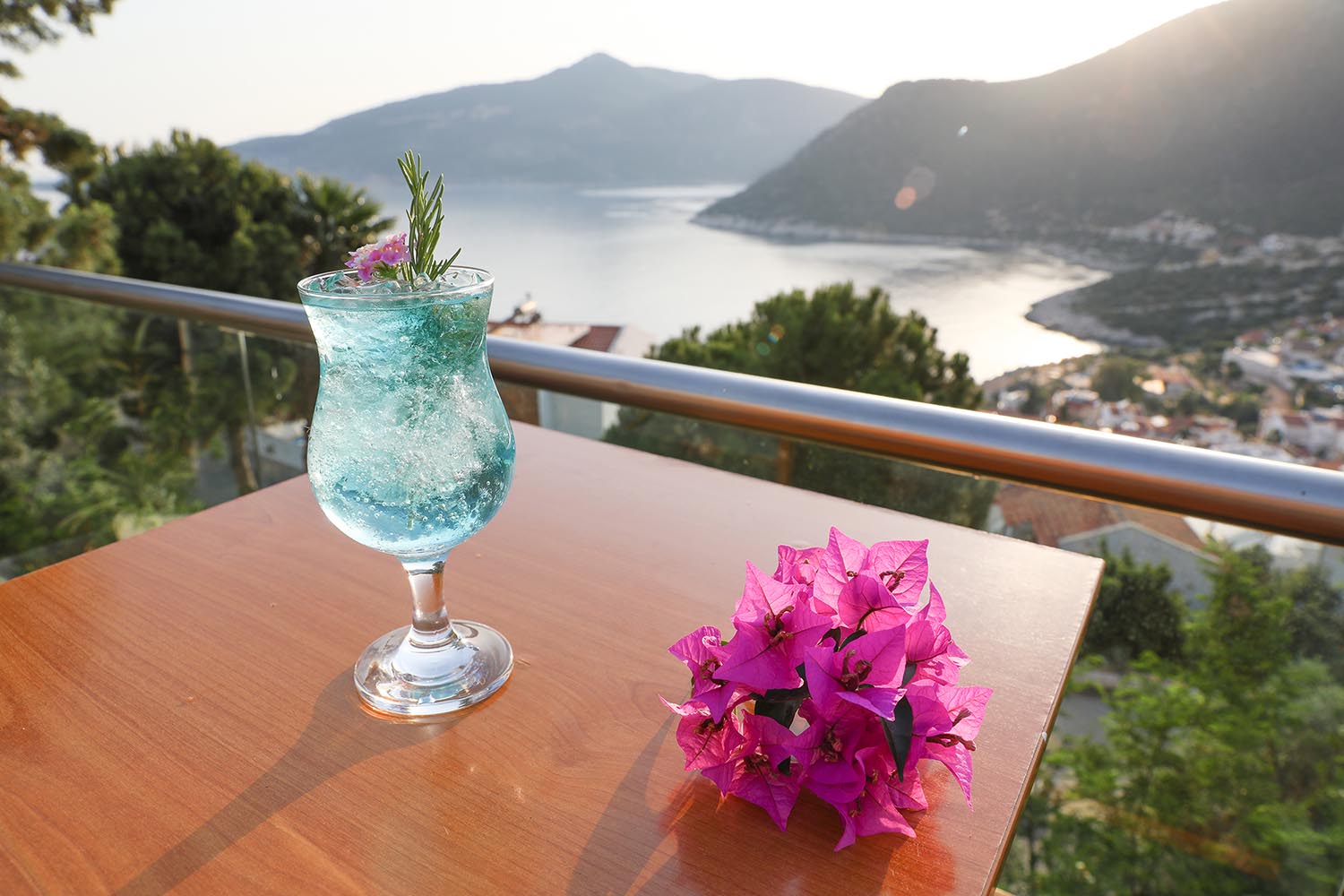 You will want to enjoy your view to the fullest thanks to the magnificent weather conditions while sipping your special cocktail by the pool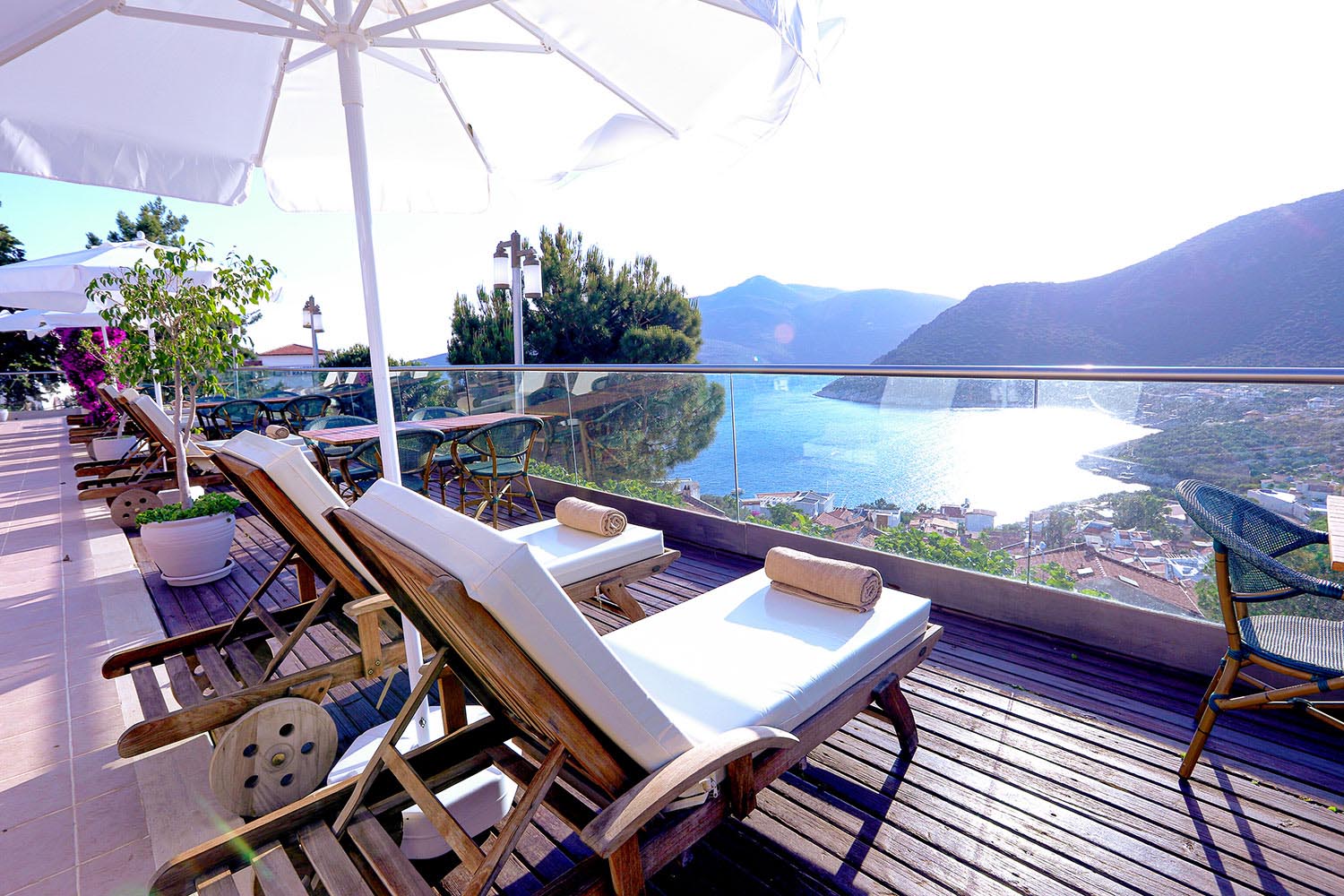 Offering a unique sea view, your comfort area, which will make you feel very special, has been specially designed for you with sun loungers and umbrella service on the terrace floor of the facility.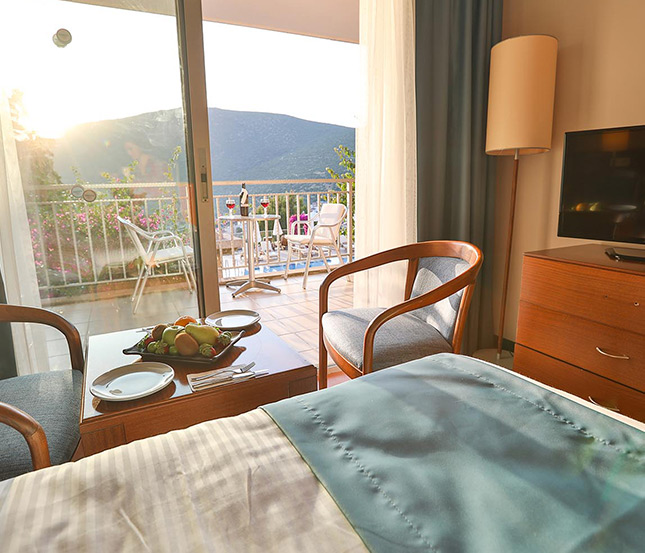 You will not want to leave while you take your special cocktail and book; relax on your sun lounger facing the sea while giving you peace of mind.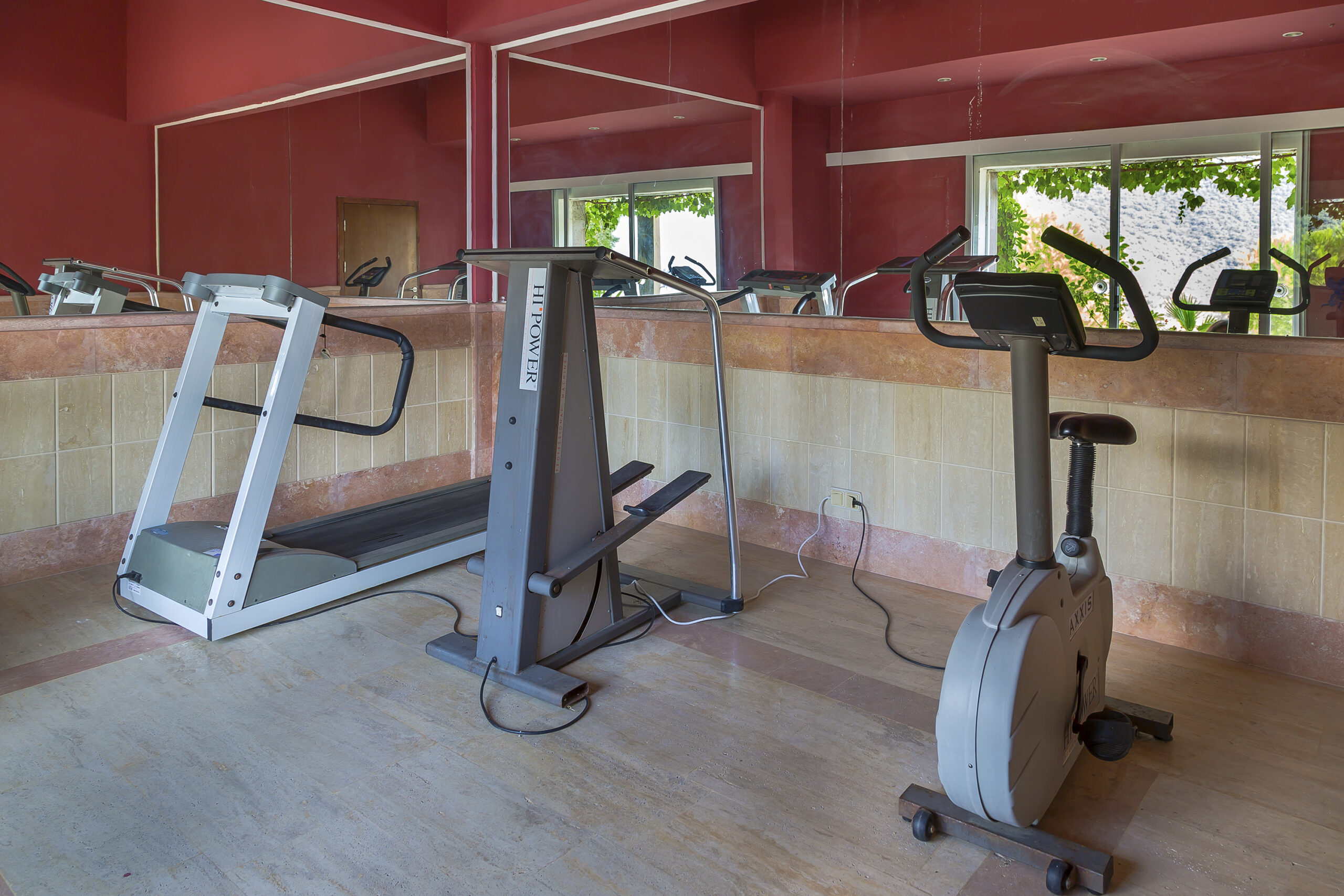 Sports Facility at Service
We have offered the gym facility to your service while you have the opportunity to renew during your holiday so that you want to move and feel better.